About Generation Pakistan
Generation Pakistan is registered as Foundation for Youth Employment Pakistan, a non-profit organization registered under Section 42 of the Companies Act and a licensee of Generation: You Employed. Till date, we have graduated 480+ learners and have run programs in the Customer Service & Sales, IT, Healthcare and Freelancing space
Generation Delivers
Graduates

57,583

graduates globally, 54% of whom identify as female

Job Placement

86%

of Pakistan graduates employed within 90 days of program completion

Earning power

$300M

global cumulative earnings by our graduates

High retention

85%

of Pakistan graduates remain employed one year after placement
What we do
Our vision: A meaningful career and sustained well-being for every person, anywhere in the world.
Our mission: We transform education to employment systems to prepare, place and support people into life-changing careers that would otherwise be inaccessible.
Employers face a range of problems in entry level jobs—difficulty finding skilled talent, lackluster on-the-job performance, and high turnover in important roles. We can help address all of these challenges with our unique approach to training and our determined young graduates.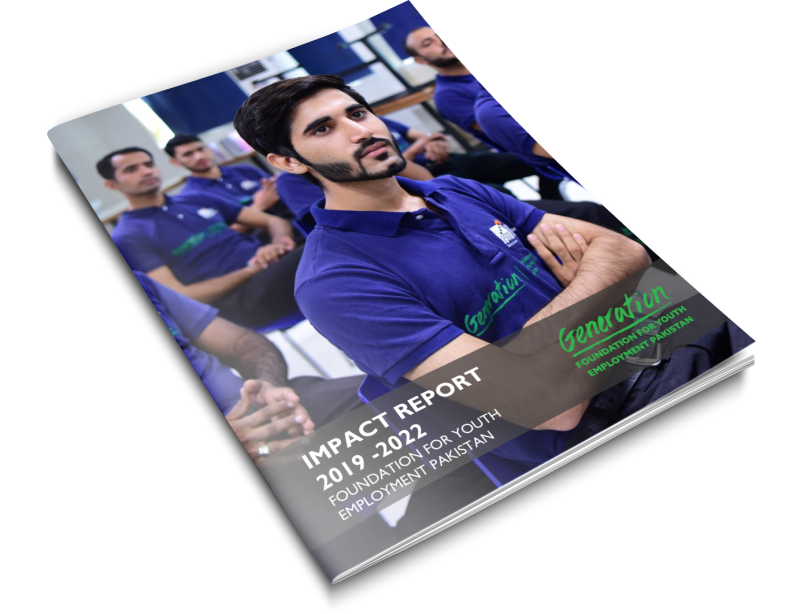 Launching an employment revolution in Pakistan
We are proud to share the length, breath and depth of our impact in Pakistan over 4 years in our Impact Report.

Check it out
Our Programs
Freelancing Program (Digital Marketing and Graphic Design)
---
Program length: 10 weeks
+ 3 months of apprenticeship

Mon–Fri, 9am–2pm
Fully Online
Learn more
On hold / Previous programs
Junior Unity Developer
---
Program length:
12 weeks
Customer Experience Specialist
---
Program length:
4 weeks
Caregiving Assistant
---
Program length:
4 weeks + 2 weeks of on-the-job training
Microfinance Loan Officer
---
Program length:
4 weeks
Retail Sales Associate
---
Program length:
4 weeks
How we're different
We offer learning bootcamps that deliver the skills businesses need.
Relevant
We support our learners during and after training
Holistic
Integrating technical, behavioral, and growth mindsets skills
Practical
Twice as much practice as instruction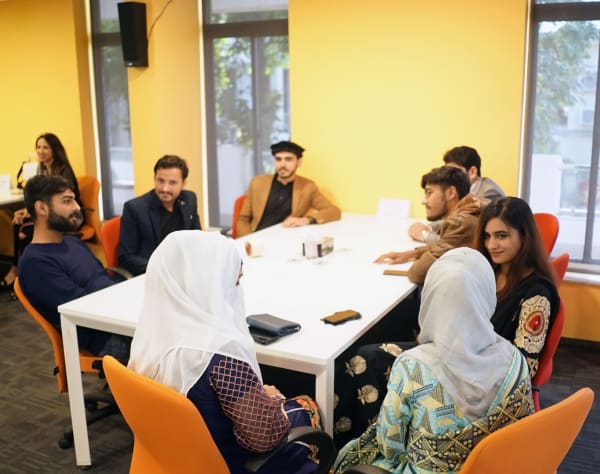 We support our learners during and after training
Mentorship
All Generation students also receive significant mentorship from "life mentors" (mentors with real-world industry experience) during the boot camp. We believe that personal and professional success are tightly intertwined – when the personal lives of our youth are well-managed, they are more confident and committed in their job; the contrary is equally true. The professional mentorship continues during the first three to six months after graduation, as graduates adjust to their new jobs.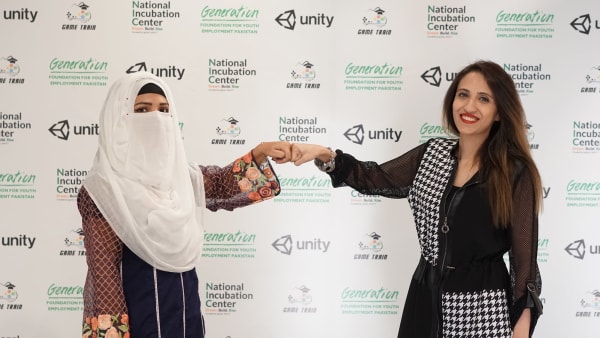 We connect graduates to employers and get them interviews to fill known vacancies
After we have prepared our learners in a specific profession, we connect them directly to employers who are ready to hire so that they can achieve job placement immediately. This is a key differentiator between Generation and most other employment and training programs. While many programs focus solely on training and not placement, they have low employment outcomes (10-20%). Generation maintains an employment rate of over 80% within 90 days of graduation.
Our funders
A selection of our Employer Partners