Lives Transformed: Celebrating 50,000 Generation Graduates
We are pleased to share that Generation has surpassed the milestone of 50,000 graduates globally — thousands of people around the world who are now building new careers, supporting their families, and transforming their lives.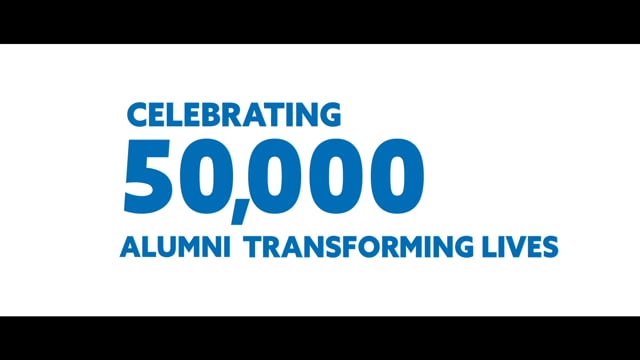 Founded seven years ago, Generation now offers programs in 16 countries – Australia, Brazil, Chile, China (Hong Kong), France, India, Ireland, Italy, Kenya, Mexico, Pakistan, Singapore, Spain, Thailand, the United Kingdom, and the United States. Programs provide profession-specific training and placement support in 35 professions in growing fields such as technology and healthcare, and total graduates number 53,230 and counting.
We've seen 80% job placement for graduates within three months of program completion. Ninety-three percent of our learners are unemployed when they enter the program, but even those who were working see a 3-4x income increase over what they were making before.
"The learners in our programs are motivated, talented individuals who have typically overcome a series of obstacles — rooted in systemic inequities — to achieve the milestone of graduating from our programs and finding employment," said Mona Mourshed, Generation Global CEO. "I am inspired by them every day as they start new careers, gain promotions, improve their families' well-being, and change the trajectories of their lives."
And the results are lasting. Nearly 75% of Generation graduates continue to be employed six months later, and 80% of employers report that they outperform their peers once on the job. We remain in touch with our alumni to provide support and track their progress, and we find that 2-5 years after graduating from Generation programs, 70% of our alumni can meet their daily financial needs, ~40% can save for the future, and ~90% say they find the Generation community valuable.
Generation continues to expand the breadth, depth, and durability of our employment programs. We serve job seekers of all ages with a growing roster of available programs and geographies. And we continue to monitor results for graduates years after they complete our programs and start work. Learn more about our impact.